Thursday, Jan 7, 2010 | Updated 5:54 PM EDT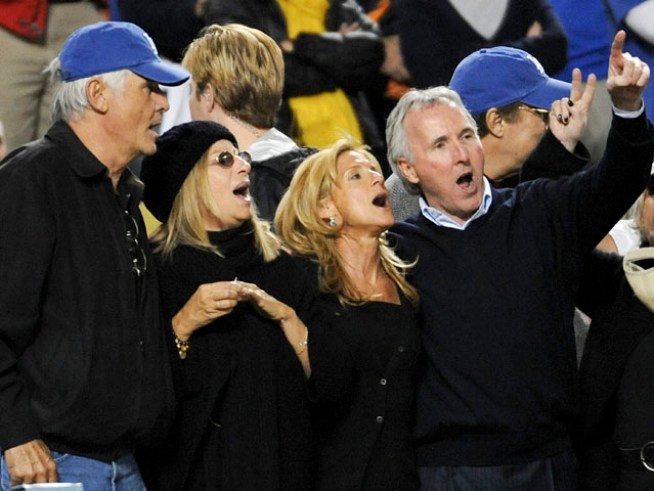 Getty Images
Actor James Brolin, singer Barbra Streisand, Jamie McCourt and owner of the Los Angeles Dodgers Frank McCourt watch Game Four against the Philadelphia Phillies in the National League Championship Series during the 2008 MLB playoffs on Oct. 13, 2008 at Dodger Stadium.
Los Angeles Dodgers owners Frank and Jamie McCourt Wednesday night confirmed they have separated after being married since 1979.

``Frank McCourt and Jamie McCourt confirm that they are separated,'' a statement issued by the team said. ``This is a personal matter and they request that their privacy be respected. They will be making no public statements.''
Frank McCourt purchased the Dodgers from the News Corp. in 2004 and is the team's chairman. Jamie McCourt is the team's chief executive officer after having been its president and vice chairman. She is the highest-ranking woman in Major League Baseball.

The couple have four adult sons.

The announcement comes on the eve of the National League Championship Series.