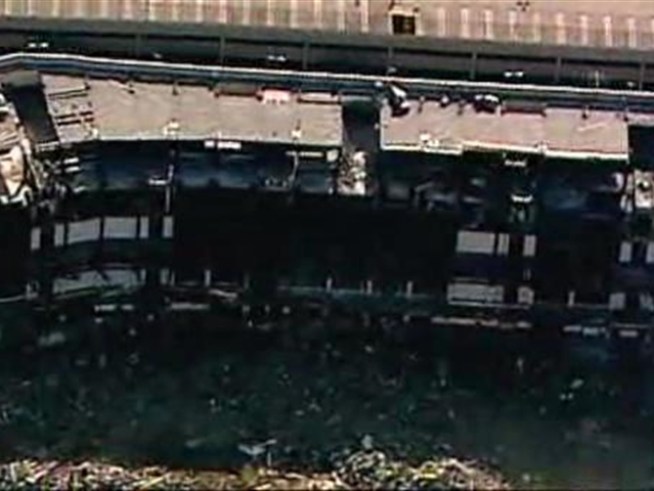 South Bronx on Opening Day will be greeted by a somber sight, the ruins of the original
Yankee Stadium
. The House That Ruth Built,which is now just a shadow of it's glory days, is expected to be completely demolished by May." />
NBCNewYork.com
Fans flocking to the South Bronx on Opening Day will be greeted by a somber sight, the ruins of the original Yankee Stadium. The House That Ruth Built,which is now just a shadow of it's glory days, is expected to be completely demolished by May.
The old Yankee Stadium will soon be but a mere memory for New Yorkers.
The stadium sat dormant for all of 2009, but now, the wrecking ball is in full swing in the South Bronx as the demolition of the original Yankee ballpark continues full speed ahead.
The upper deck is already down in the House that Ruth Built. And with the bleachers and scoreboard already gone, the old stadium is now a shadow of its former glory days.
Now that the pace of destruction is accelerating, workers estimate the demolition will be completed by the end of May.
Of course, Yankee fans are already making memories at the nearby new Yankee stadium.
The season opener will be on Tuesday, April 13, with the Yankees versus the Los Angeles Angels.