Humiliated by Brown Bag, Facts, Nets CEO Yells at Fan
Nets CEO Brett Yormark lashes out at frustrated spectator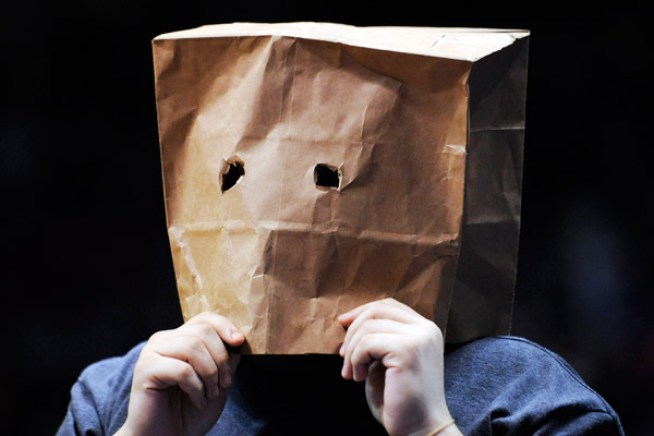 A fan with a paper bag over his head watches during the fourth quarter of the game between the New Jersey Nets and the Miami Heat on Monday, March 22, 2010, in East Rutherford, N.J. The Nets have a 7-63 record as the Heat defeated the Nets 99-89.
Just when you thought the Nets' season couldn't get any worse, it did.
Last night at the IZOD Center in East Rutherford, New Jersey Nets CEO Brett Yormark reportedly shouted at a fan wearing a paper bag over his head.
After watching the Nets endure yet another loss, Yormark snapped at the spectator, identified by the New York Daily News as Chris Lisi of Middletown, N.J.
Lisi told the Daily News that the team executive asked him why he was wearing a bag over his head. When Lisi sarcastically responded, "because the Nets are so good," Yormark starting yelling, before walking off.
A Yormark spokesperson said the CEO had no comment.
The Nets are now 7-63 on the season, and need to win 2 of their final 12 games to avoid breaking the Philadelphia 76ers' mark for NBA futility, set in 1973.