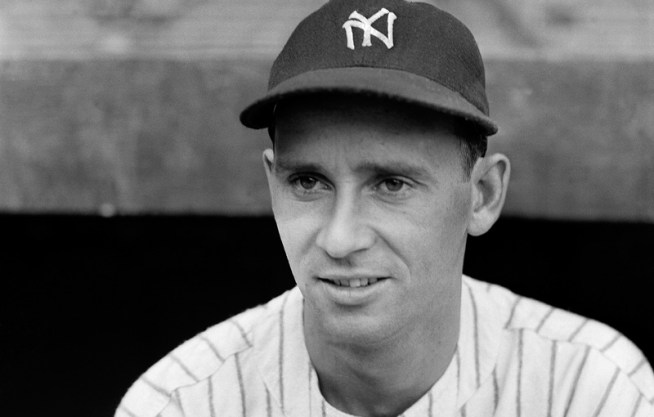 AP
Joe Gordon was elected to the Hall of Fame by the Veterans Committee on Monday, while another panel shut out the likes of Joe Torre, Ron Santo and Gil Hodges.
If it wasn't for World War II, Joe Gordon probably would have lived to see the day he joined the legends enshrined in Cooperstown. Gordon, who hit 253 home runs while winning five World Series titles, lost a couple of years to the war, though, and had to wait until the Veterans Committee elected him Monday.
He was the only player selected by the group, which splits the players into two groups. Gordon received 10 of 12 votes in the section devoted to players who began their career in or before 1942. Gordon won the MVP award that season and made nine All-Star teams during his career. While he's best known as a Yankee, Gordon was also a key member of the 1948 World Champion Indians, famously the last Cleveland nine to win the title.
He was almost joined by another former Yankee. "Superchief" Allie Reynolds got eight votes in the pre-1943 voting. That's one shy of selection, a good thing given Reynolds' credentials fall short of the standards established by the Hall. Reynolds had several fine seasons with the Yankees and Indians but he walked far too many hitters and benefitted from far too many great players on the Yankees to be considered worthy of Cooperstown.
Ron Santo, who should be in the Hall, came closest among the more recent players but was well short of the 75% needed for induction. Two New York icons, Gil Hodges and Joe Torre, finished fourth and fifth respectively. For Torre, it just means he'll need to wait until he stops managing because he will get into Cooperstown one way or the other. He can't be elected for his exploits as a player and manager, however, which is probably what costs Hodges. His excellent career with the Brooklyn Dodgers isn't quite enough to get him in as a player while his managerial career, including the 1969 Amazin' Mets, was cut short when he died in 1972.