European Soccer Heavyweights Coming to New Red Bulls Stadium
Wednesday, Apr 21, 2010 | Updated 2:30 PM EDT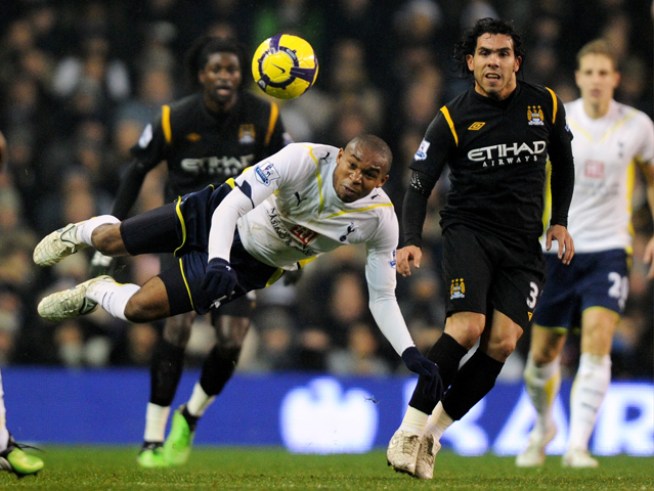 Getty Images
Wilson Palacios of Spurs heads the ball clear as Carlos Tevez of Manchester City closes in during the Barclays Premier League match between Tottenham Hotspurs and Manchester City at White Hart Lane on December 16, 2009 in London, England.
Football fans rejoice. Well, make that, "futbol" -- The Premiere League is coming to Jersey.
Manchester City and the Tottenham Hotspurs of England, and Sporting Lisbon of Portutal will play in a preseason tournament with the New York Red Bulls at the team's new stadium in Harrison.
Manchester City said Wednesday it will play two games at Red Bull Arena in the New York Football Challenge, part of an East Coast tour ahead of the Premier League openers Aug. 14.
The tournament will be played July 22-25.
Man City manager Roberto Mancini said the tournament will give his club "the perfect opportunity to prepare for our season with some highly competitive games."
Manchester United also is considering a U.S. tour and may play in the Major League All-Star game in Houston. It already has announced a match at Chivas Guadalajara.