Settlements, "Indirect" Talks Signal Failure in Middle East
Experts doubt any progress will come from U.S. brokered talks between the Israelis and Palestinians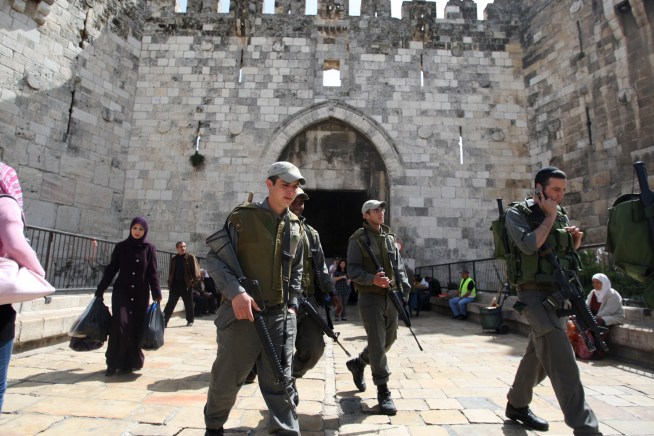 AFP/Getty Images
Israeli border guards patrol Jerusalem's Old City's Damascus Gate, on March 8, 2010.
On Monday, Israeli and Palestinian leaders agreed to begin indirect talks -- brokered by Americans.
The move represented the Obama administration's "first substantive diplomatic achievement" in the peacemaking process that had been mired in a 14-month deadlock, according to The Associated Press. But prospects were undermined by Israel's announcement that it would resume building houses in the West Bank. The Obama administration is hoping the indirect talks will soon lead to face-to-face negotiations, but with a hard-line Israeli government, a fractured Palestinian leadership and an unwillingness to meet face-to-face, is there any hope for progress?