Police who placed cameras along a park trail in Kansas to check for a mountain lion ended up spotting some peculiar creatures of the night.
The fake animals - people dressed up in costumes - included a wolf in high heels, two gorillas and what appeared to be a Rottweiler in a trench coat. Santa Claus, a swamp-like creature and someone in a bathrobe using a walker were spotted too.
Trail Cameras Spot Creatures of the Night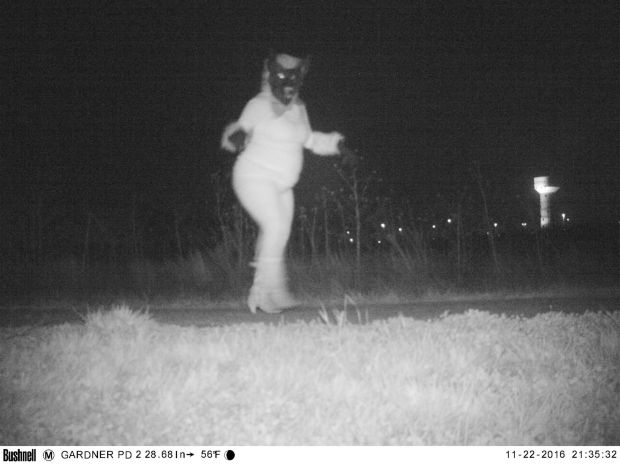 Police in Kansas were surprised to see a wolf in high heels and other fake animals when they placed cameras along a park trail. (Published Wednesday, Nov. 30, 2016)
The cameras in Celebration Park also captured some actual wildlife, including a wolf, a skunk and a raccoon.
On its Facebook page, the Gardner Police Department thanked residents for noticing the cameras and for their sense of humor.
"It made our day when we pulled up what we expected to be hundreds of pictures of coyotes, foxes and raccoons," the department wrote.
Published at 12:42 AM EST on Nov 30, 2016 | Updated at 6:41 AM EST on Nov 30, 2016