Illinois Gov. Pat Quinn Signs $160 Billion Pension Overhaul into Law
The law aims to plug the state's nearly $100 billion pension hole.
Thursday, Dec 5, 2013 | Updated 5:17 PM EDT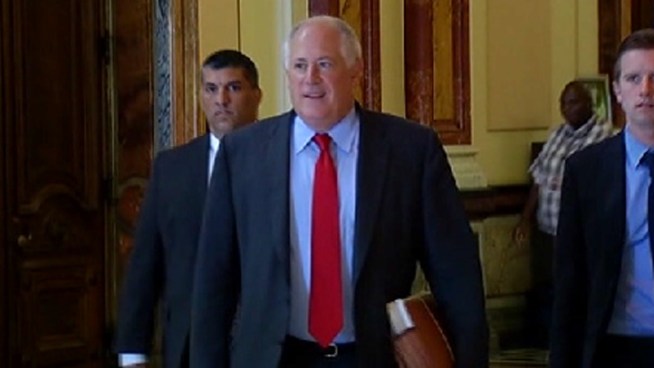 Illinois lawmakers on Tuesday approved a bill proposed to fund the state's $100 billion unfunded pension liability. Carol Marin has reaction.
Illinois Gov. Pat Quinn has signed into law a landmark overhaul aimed at fixing the state's nearly $100 billion pension crisis.
The law reducing retirement benefits for state employees takes effect in June, but court challenges are expected. Several unions have called the benefit cuts unconstitutional.
Illinois' unfunded pension system is considered the worst in the nation after lawmakers skipped or shorted payments for years.
The legislation was unveiled last week and is expected to save $160 billion over three decades.
Among other things, the plan signed into law Thursday pushes back the retirement age on a sliding scale for those 45 and younger. It also caps the salary on which a pension benefit is based and lowers the employee contribution.