NJ Cop who Drank for Police Class Charged with DWI
The police officer was off-duty at the time of the arrest.
Saturday, Dec 17, 2011 | Updated 3:52 PM EDT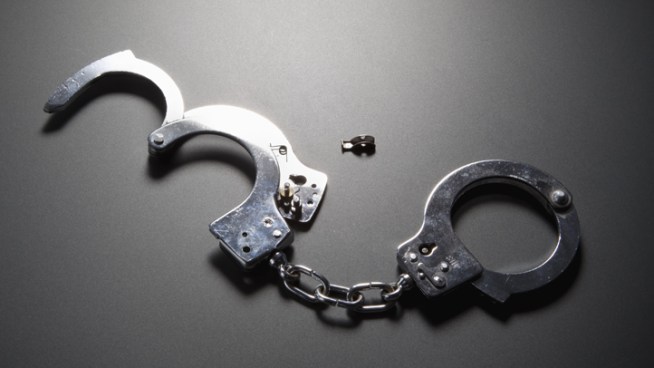 Getty Images
Without the key, handcuffs cannot be removed and so the handcuffed person is unable to move his or her wrists more than a few centimetres/inches apart, making many tasks difficult or impossible.
Authorities say a northern New Jersey police officer was charged with drunken driving just hours after he purposely got drunk during a police academy class on alcohol's effect on reaction times, balance and motor skills.
Wyckoff police
tell The Record newspaper
that 31-year-old Joseph Gaeta, who serves with the Midland Park police, was charged after the all-terrain vehicle he was driving crashed Thursday afternoon.
Gaeta -- who was off-duty at the time -- was hospitalized with significant facial injuries.
Officials say Gaeta took part in a DWI class at the Bergen County Police Academy. He was given controlled amounts of alcohol during the class, allowing officers to see his response to sobriety tests while sober and after he was drunk.
Another officer drove Gaeta home after the class.