NYC Settles Another Prisoner Beating Lawsuit
The latest settlement was approved Friday and will pay $850,000 to a man severely beaten by inmates at Rikers Island
Saturday, Sep 1, 2012 | Updated 11:44 AM EDT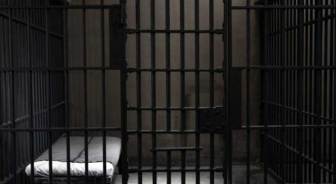 For most prisoners, that means they'll be tallied as living in heavily Democratic New York City and other urban areas for the purpose of redrawing election district lines.
New York City's failure to stem violence in city jails is costing taxpayers big bucks.
Over the past three months, the city has agreed to pay out nearly $4.4 million to settle lawsuits filed over prisoner beatings and deaths.
The latest settlement was approved Friday. The New York Times
reports
that the city will pay $850,000 to a man severely beaten by fellow inmates two years ago in a unit for teenagers at the Rikers Island jail complex.
That payout follows a $2 million settlement in June with the mother of an 18-year-old beaten to death in the same unit and a $1.5 million settlement in July with the family of an inmate who died while struggling with guards at the prison ward in Bellevue Hospital Center.