Three Men Arrested for Auto Stripping on Long Island
Police found the three men stripping a Honda Civic in the driveway of a Deer Park home.
Saturday, Feb 11, 2012 | Updated 9:08 AM EDT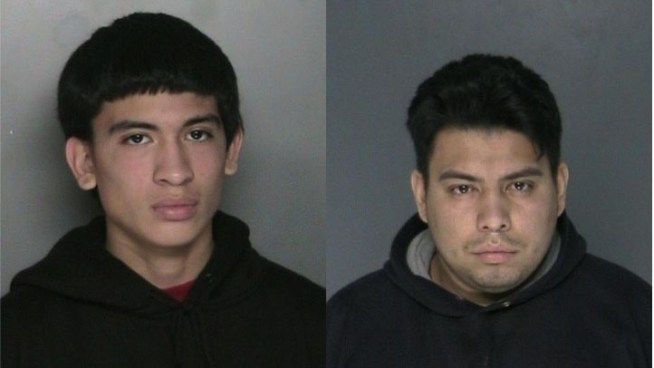 Police say Robin Mena and Manuel Ortega, along with another suspect, were stripping cars on Long Island.
Three men were arrested Friday after being caught stripping a vehicle in the driveway of a Deer Park home.
Suffolk County police say they observed the men in the driveway dismantling a Honda Civic while out investigating recent thefts of vehicles, tires and rims that occurred nearby.
Detectives arrested Cristian Rodriguez, 18, and Robin Mena, 18, both of Bay Shore; and Manuel Ortega, 26, from Rhode Island.
The three men were charged with various counts of Grand Larceny and auto stripping. Ortega was also charged with criminal possession of stolen property.