Cuomo OKs Bill to Shun Companies Doing Iran Trade
The law takes effect in 90 days.
Saturday, Jan 14, 2012 | Updated 9:30 AM EDT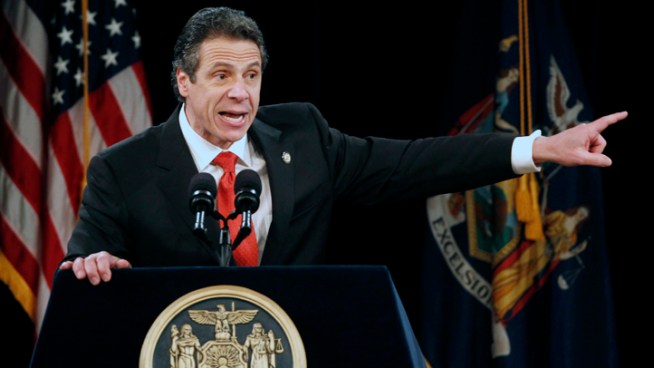 AP
New York Gov. Andrew Cuomo delivers his second State of the State speech at the Empire State Plaza Convention Center in Albany, N.Y., on Wednesday, Jan. 4, 2012. (AP Photo/Mike Groll)
Gov. Andrew Cuomo has signed a new law to exclude companies that invest in Iran's energy sector from entering into contracts with state and local governments in New York.
The law also requires companies to certify that they do not hold such investments when applying for government contracts, and allows affected businesses to appeal. The law takes effect in 90 days.
Legislative leaders say New York is joining Florida and California in trying to dissuade Iran from developing nuclear weapons or the material needed to build them.
New York is expected to start with a list of 50 global and national companies compiled by California.