Police Seek Bronx Pharmacy Robber
The suspect fled with cash and prescription pills.
Saturday, Mar 10, 2012 | Updated 9:36 AM EDT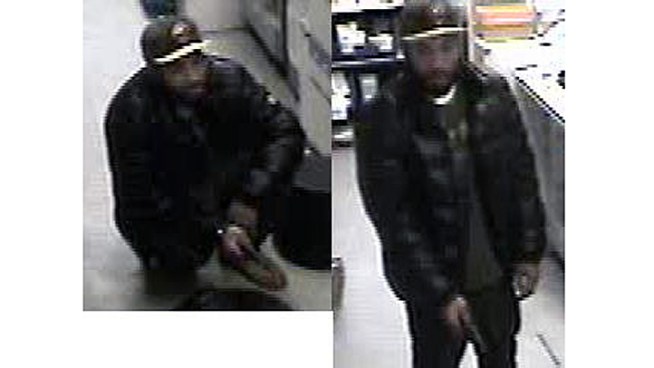 Police say this suspect walked off with prescription drugs and cash after robbing the Third Avenue Pharmacy.
Police are looking for a man who robbed a Bronx pharmacy Friday night.
The suspect entered the Third Avenue Pharmacy armed with a gun and demanded money and prescription drugs.
The victims working in the store compiled and the suspect removed an undetermined amount of cash, Oxycodone and Percocet. He then fled the store.
The suspect is described as a black male, between 22 and 30-years-old, 5'7" tall with a beard and moustache.
Anyone with information in regards to this robbery is asked to call the NYPD's Crime Stoppers Hotline at 800-577-TIPS or log on to NYPDCrimeStoppers.com