Truck Loses Top on Low Overpass Along Queens Boulevard
The truck was carrying bottled water.
Friday, Oct 28, 2011 | Updated 5:48 PM EDT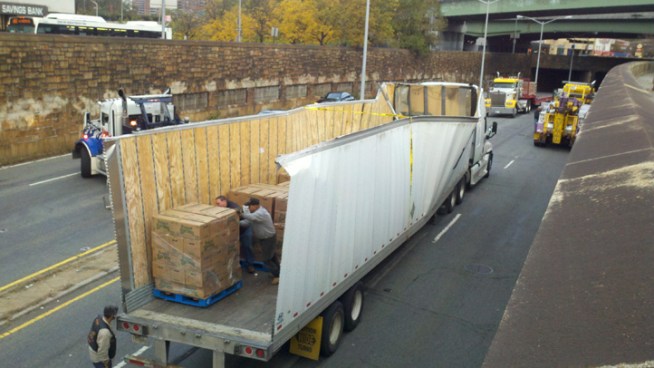 The top of a tractor-trailer was sheared off when it clipped an overpass on Queens Boulevard Friday.
The 18-wheeler was carrying Poland Spring water.
Its top was peeled off when it tried to pass beneath the overpass that was too low.
The roadway was shut down in both directions.