Staten Island Ferry Loses Power, Hits Pilings
Thursday, Nov 14, 2013 | Updated 7:24 PM EDT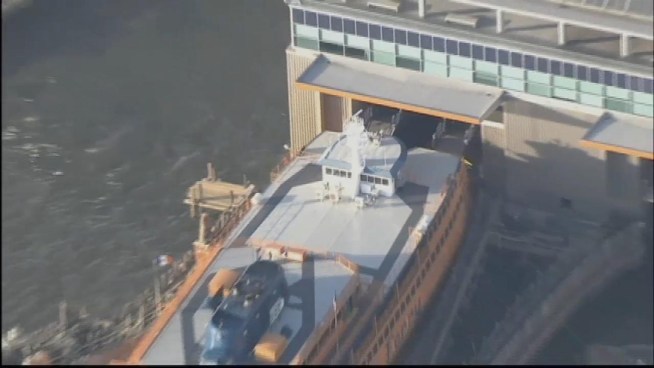 NBC 4 New York
There were some shaken nerves but no serious injuries aboard a Staten Island ferry boat that bumped into a dock on the Manhattan side. Brynn Gingras reports.
A Staten Island ferry hit some pilings after an apparent power failure as it left Manhattan Thursday.
The ferry bumped the structure as it was leaving at about 2 p.m., and was pulled back to the port, officials said.
No injuries were reported, and the Department of Transportation said there was no apparent damage to the ferry.
Passengers were able to board other ferries.