Woman Tells Police Man Followed Her Home From McDonald's, Sexually Assaulted Her: Cops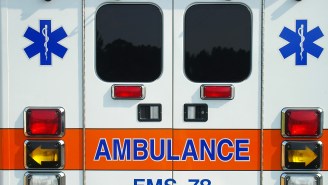 Police are investigating after a woman told authorities a man followed her home from a McDonald's in Manhattan and sexually assaulted her.
Authorities say the woman, who is in her 20s, stopped by the fast-food restaurant around 2 a.m. Monday before heading to her Kips Bay apartment.
Once she got home, she says she realized she had left her wallet at the McDonald's. Then she heard a knock at her door; it was a man saying he had found her wallet, police say she told them.
The woman told police she opened the door and the man claiming to have her wallet came inside, then sexually assaulted her and fled.