3 Seagull Attacks Investigated on L.I.
Friday, Jul 29, 2011 | Updated 5:39 PM EDT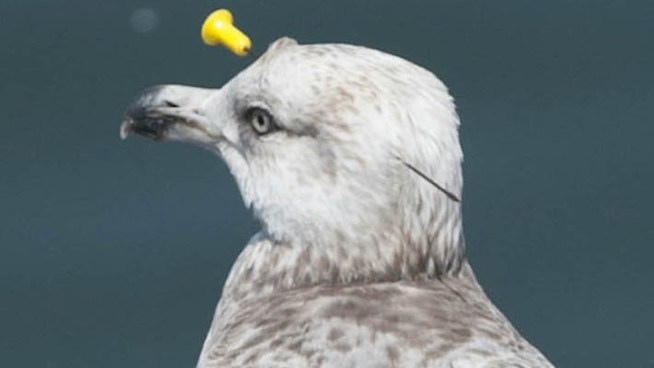 Doug Kuntz
This seagull was seen wandering on The Long Wharf in Sag Harbor on June 18, 2011with a dart that was apparently fired from a gun.
Animal cruelty authorities say there have been a rash of attacks on Long Island seagulls, and are asking for information about the possible suspects.
A sea gull was spotted in Patchogue on Thursday with an arrow in its head. When investigators with the Suffolk County Society for the Prevention of Cruelty to Animals arrived, it was gone.
Separately, a sea gull was seen last month wandering The Long Wharf in Sag Harbor with a dart in its head, apparently from a blow gun. The gull flew away when approached.
Suffolk SPCA Chief Roy Gross said those who spot the injured birds should call the organization at 631-382-7722, and should not touch them.
"We have experts ready, willing and able to help these birds," he said.
The organization has already put out an alert about a man seen throwing rocks at a seagull in Montauk, killing it.