Time Running Out to Fix Roads Damaged By Storm
The New England construction season ends in later October or early November.
Monday, Sep 5, 2011 | Updated 1:09 PM EDT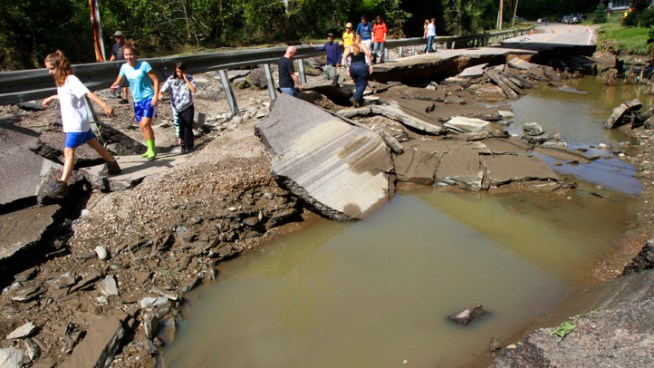 AP
Roads damaged by Irene flooding may not be fixed before the construction season ends, making many roads impassable through the winter.
The clock is ticking for some Northeastern states trying to rebuild roads and bridges devastated by Hurricane Irene.
That's because the construction season for New England ends in October or early November. After that, it becomes harder to place concrete and lay asphalt because of the colder weather. Vermont says it will have to rent quickly built, military-style temporary bridges as a stopgap measure.
Irene's floodwaters washed out and closed more than 300 roads in Vermont and damaged another 150 in New York. It also damaged at least 22 bridges.
Officials say it could take months just to make basic repairs. Many permanent fixes will have to wait until the spring.