Rental Freeze, Waiting List at Stuy Town!
Sunday, Oct 25, 2009 | Updated 12:30 PM EDT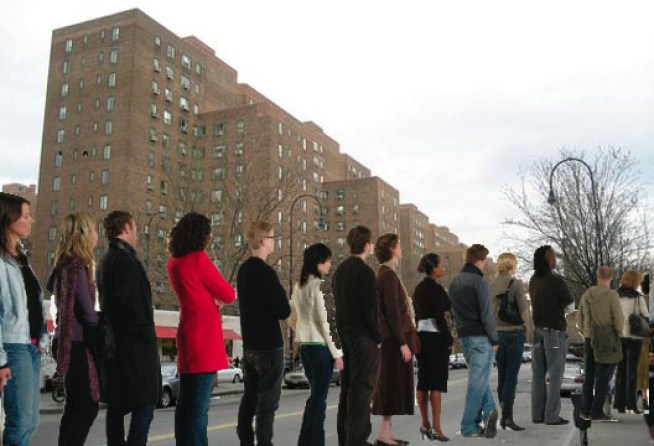 A day after the state Court of Appeals decision on rent regulation at Stuyvesant Town, New Yorkers still have many questions. Perhaps the most pressing one is this: As thousands of apartments look to be heading back into rent control, how do we get in on the deal? We gave the complex's leasing office a call to investigate and found out that there's currently a waiting list for rent-stabilized apartments. (They said they couldn't disclose the length of the list.) The folks on the other end of the line told us that nothing in the complex is being rented right now, and that includes market-rate apartments. There's also no timeline yet for rent-stabilized rentals. This is all a bit of a throwback to the pre-Tishman Speyer era, when previous landlord MetLife had a lengthy waiting list for the rent-stabilized units. Looks like Stuy Towners are getting their wish with a return to the old days. Those looking to save a click: The leasing office phone number is 888-234-3231. Join the fun!