Queens Boy Aces National Spelling Bee Semis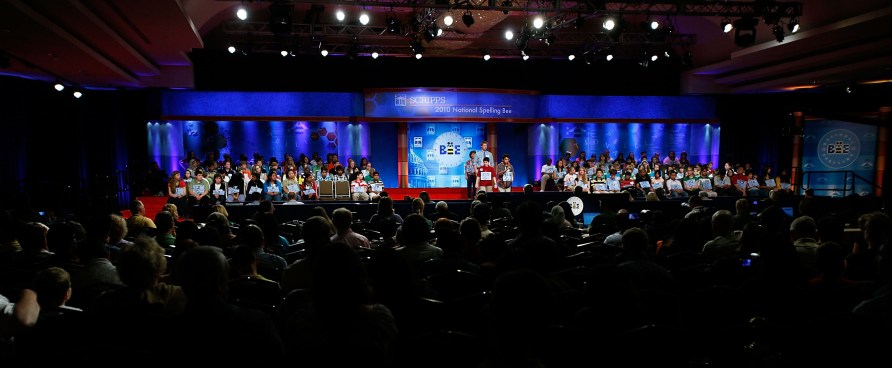 Getty Images
Spellers participate during the 2010 Scripps National Spelling Bee competition June 3, 2010 in Washington, DC. Spellers participated in the annual competition to become the best spelling bee of the year.
The word is "effleurage."
He was confident, cool, and courteous after zipping through the word. Maybe it was the Queens in him.
His mom, Bhavani Mahankali, told The Daily News that her son "couldn't wait to get started" before the competition. His excitement was shared with his parents and competitors as he high-fived them on stage.
The finals take place Friday night.