Port Authority Shows Off $166M Command Center
Among the features of the $166 million center in Jersey City is a wall with nearly 200 video screens, which show camera feeds from PATH's 13 stations
Tuesday, Aug 28, 2012 | Updated 6:53 PM EDT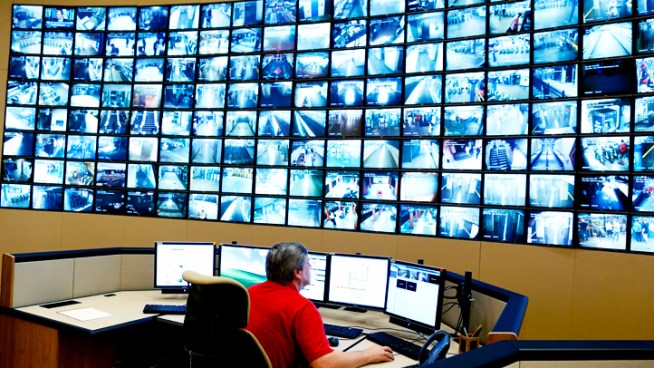 AP
Mark Scheidegger, communications agent for The Port Authority of NY & NJ, sits at his work station overlooking 192 surveillance video monitors at the new PATH Command Center, Tuesday, Aug. 28, 2012, in Jersey City, N.J.
Officials from the Port Authority of New York and New Jersey are getting ready to celebrate the 50th anniversary of PATH train service between the two states.
They're also unveiling a new command center that combines train operations and security functions under one roof.
Among the features of the $166 million center in Jersey City is a wall with nearly 200 video screens, which show camera feeds from PATH's 13 stations. Security staffers say there are many more cameras whose images also can be accessed.
The new center is scheduled to go into full-time operation in January.
The Port Authority took over the old Hudson and Manhattan Railroad in 1962. Last year, nearly 77 million passengers rode PATH trains between New York and Hoboken, Jersey City and Newark.
Get the latest from NBC 4 New York anywhere, anytime: iPhone/iPad App | SMS Alerts | Twitter | Facebook | Google+ | Instagram | RSS