Cash-Strapped New York City Opera May Scrap Most of Season
The company said it needs to raise $13 million by the end of the year in order to have a 2014-15 season
Sunday, Sep 8, 2013 | Updated 11:17 PM EST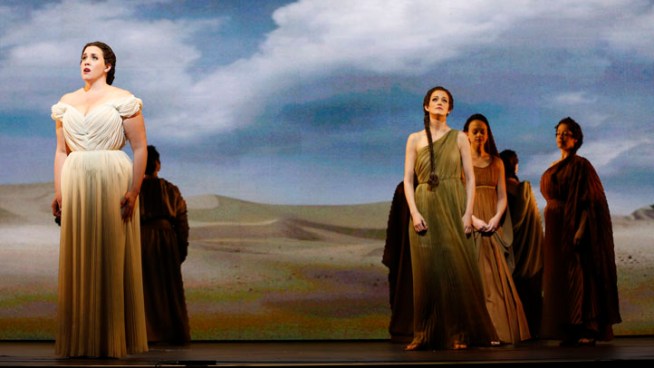 AP
The New York City Opera's final dress rehearsal of Rossini's rarely performed "Mose in Egitto (Moses in Egypt)," at the City Center in April 2013.
New York City Opera may cancel most of its current season, as well as the one to come, unless it raises $20 million by the end of the year, according to an article in The New York Times.
The company needs to raise $7 million by the end of this month in order to mount several productions it has planned this season and another $13 million by the end of December in order to have a 2014-15 season at all, the article said.
"The company's been living on the edge and hand-to-mouth for a number of years, and we've gotten through our own share of financial troubles," George Steel, the company's general manager and artistic director, is quoted as saying. "We've had balanced budgets for the last two years, and we've been doing, I think, incredible work onstage. But we can't forge ahead without a significant infusion of capital."
The company reported raising $11.5 million last year, according to the story.
New York City Opera, known as "The People's Opera," was founded 70 years ago.
The company has started a Kickstarter campaign to raise $1 million towards its fund-raising goal.