Identity Thief Swindled Elderly Woman Out of $30,000: Cops
Friday, May 10, 2013 | Updated 9:33 PM EDT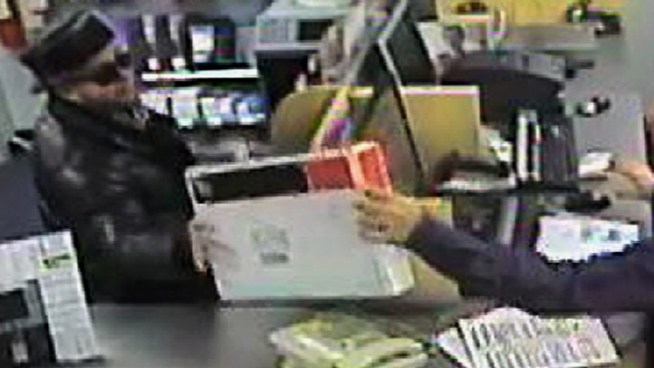 NBC 4 New York
An 86-year-old grandmother was swindled out of $30,000 when a man claiming to be her grandson called her to plead for help from jail. Marc Santia has more on the scam that's gone coast to coast.
Authorities are looking for a man who they say preyed on an 86-year-old widow, scamming her out of $30,000 by pretending to be her grandson.
Police say in mid-February a man called the elderly woman, who lives in Orange County, Calif., and claimed to be her grandson. The suspect allegedly said he was in a Mexican jail and needed the victim to send him $15,000 in cash to a FedEx business office in a downtown New York Sheraton Hotel.
The man had the victim send the money addressed to "Matthew Jones" at the FedEx office and, after she sent it, called two days later and asked her to send another $15,000, according to police.
The suspect, who police say used a fake Canadian driver's license to pick up the money, is believed to be in his mid-to-late 30s. He is described as having a medium-to-heavy build and a distinctive, braided goatee.
Anyone with information is asked to contact police.