NYPD Officers Graduate from Police Academy
The graduates have compeleted more than six months of training at the academy
Thursday, Dec 22, 2011 | Updated 9:18 PM EDT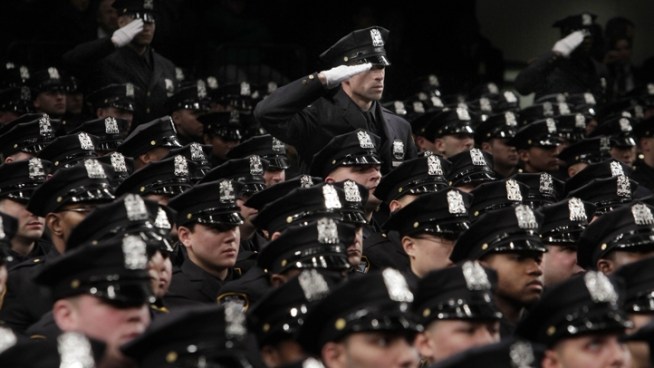 NBC New York
Over 1,500 NYPD officers marked their graduation from police academy at Madison Square Garden. At the same time, the year's end also brings a look back at the city's crime stats and NYPD's role. John Noel reports.
About 1,500 new NYPD officers have graduated from the Police Academy during a ceremony at Madison Square Garden.
Mayor Bloomberg and Police Commissioner Raymond Kelly presided over the graduation ceremony Thursday for 1,519 new police officers.
The graduates have completed more than six months of training at the academy. The city says they will be assigned to Operation Impact, a program that pairs rookie officers with experienced supervisors and deploys them to targeted high-crime areas.
Kelly says the members of this class were born in 58 countries and speak 65 different languages.