Defective Part Caused Latest S.I. Ferry Crash: Feds
Failure of engine to respond to commands may have led to ferry crash.
Friday, Jun 18, 2010 | Updated 6:45 PM EDT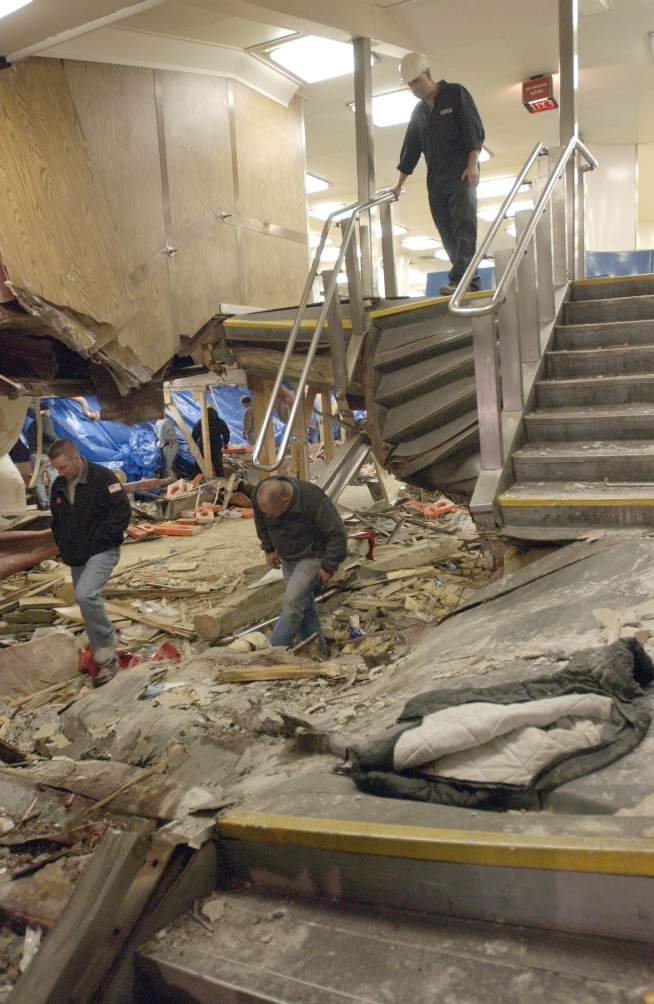 Getty Images/Mike Hvozda
STATEN ISLAND, NY - OCTOBER 16: The inside of the Staten Island ferry Andrew J. Barberi is shown October 16, 2003 at the Staten Island ferry terminal on Staten Island in New York. NTSB officials are investingating what may have cause the pilot to crash ferry into a peir killing atleast 10 people. (Photos by Mike Hvozda/US Coast Guard via Getty Images)
Federal authorities suspect that a defective part was to blame for a May crash involving the Staten Island Ferry.
The National Transportation Safety Board said Friday that tests on the damaged vessel, the Andrew J. Barberi, confirmed that its propulsion system wasn't responding properly to commands from the wheelhouse.
The Barberi slammed into a pier at its Staten Island terminal on May 8 when the pilot couldn't get the ferry to slow down. The assistant captain at the helm said he wasn't able to get the boat's sophisticated drive system to engage properly and reverse thrust.
The NTSB said its subsequent inspections had identified "possibly defective" control components on one of the ferry's two propulsion units. After they were replaced, the problems went away and the system has worked fine during sea trials, the NTSB said.
A spokesman for the city's transportation department, which operates the ferry service, said the agency hoped to return the Barberi to service Sunday.
Investigators have yet to issue a formal finding on what caused the accident.
The crash caused minor damage to the ferry, and several people were injured when they were tossed to the deck. It also raised questions about the Barberi's seaworthiness.
In 2003, the same ferry crashed into the same pier when its pilot passed out at the wheel. Eleven people died. The ferry underwent a multimillion-dollar rehabilitation and was returned to service. The propulsion system was not believed to have been damaged in that accident, according to previous NTSB reports.