NJ Teachers Appear to Be Accepting Smaller Raises
Sunday, Jun 13, 2010 | Updated 1:15 PM EDT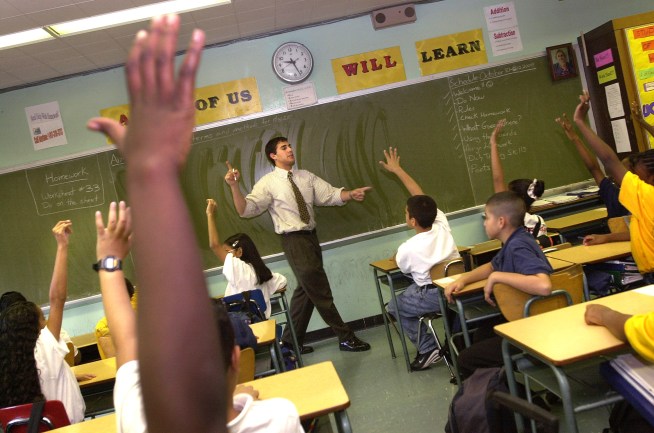 Teacher's Union Sues CPS |
The Chicago Teacher's Union took legal action against the CPS for trying to increase classroom sizes to 35 students. The Union said larger classes would violate school health and safety codes.
New Jersey teachers are accepting smaller raises in light of the state's fiscal crisis, early data suggests.
Newly settled contracts reported to the New Jersey School Boards Association show average raises of 3.35 percent for the coming school year.
That's down from a 4.35 percent average for all teachers this year.
NJSBA spokesman Frank Belluscio says "the numbers are starting to reflect the economic realities and that's what everybody wants at this point."
This trend is evident among 33 contracts settled since January. Looking ahead, average raises in these districts drop further to 3.12 percent in 2011-12.
These agreements represent only a fraction of roughly 600 districts statewide but show the intense pressures on current contract negotiations.