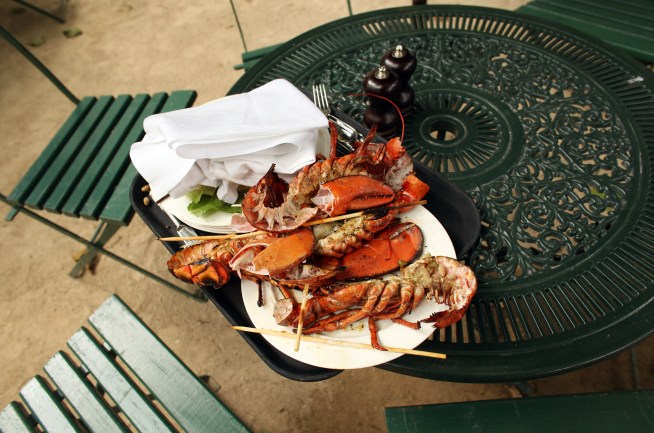 Getty Images
The remains of a lunch of wine and grilled lobster is but a memory for many in Midtown.
Get your morning scoop on a Lobster's last stand, bamboo baseball uniforms, a "pimp" Google car, and the story behind the BBQ in today's local blog round-up.
Do you have a New York-based blog or know one we should be following? Email us and let us know!