Menorah in Brooklyn Caught Fire Accidentally: FDNY
No injuries were reported
Friday, Sep 6, 2013 | Updated 10:23 PM EST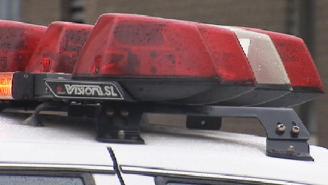 A menorah that caught fire at a Jewish house of worship in Brooklyn was singed accidentally, fire marshals said Friday.
Some trash was scattered near the menorah on the front lawn of the Chabad Lubavitch of Kensington on Ocean Parkway Wednesday and caught fire accidentally Wednesday, the FDNY said.
Discarded smoking material started the fire, investigators determined.
Authorities had investigated the fire as a possible hate crime. The menorah burned on the first day of Rosh Hashanah, the holiday that marks the Jewish new year.
No injuries were reported and the fire was under control within an hour.
-Katherine Creag contributed to this report