NJ-Bound Lincoln Tunnel Reopened After Accident
Motorists should expect residual delays.
Friday, Jan 6, 2012 | Updated 5:52 PM EDT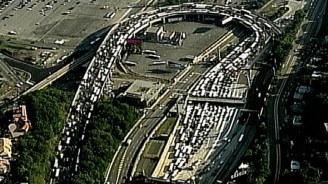 The New Jersey-bound Lincoln Tunnel has reopened after a motor vehicle accident closed the tunnel, authorities say.
But motorists should still expect residual delays coming in and out of Manhattan.
The Helix was closed approaching ramps to Routes 1 and 9.