LIRR Switch Fire Cost $2M, Initial Findings Show
Blazed caused a week of delays last month
Saturday, Sep 25, 2010 | Updated 12:30 PM EDT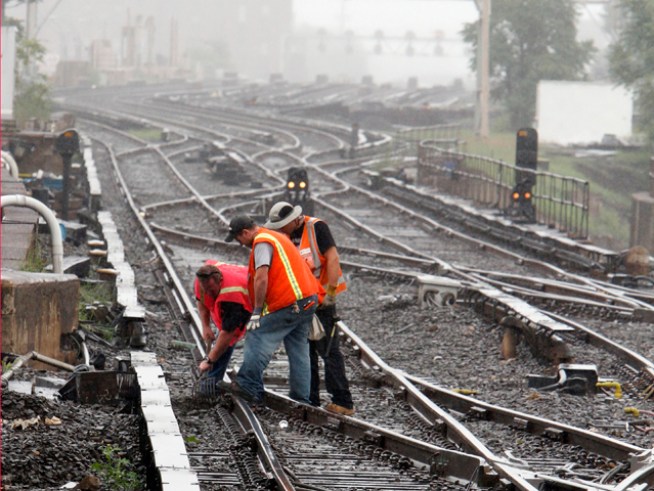 AP
Long Island Rail Road employees work on the train tracks at the Jamaica station in the Queens borough of New York, Tuesday, Aug. 24, 2010. An electrical fire Monday in a switching tower had halted train service for four hours and disrupted the evening commute. The LIRR canceled some trains Tuesday morning and said it could take several days to make repairs.
A switch system fire that caused a week of delays last month has cost the transit agency about $2 million, Long Island Rail Road officials say.
The LIRR will release the details at a meeting this week, according to Newsday. Preliminary findings show the railroad spent about $1.1 million in overtime for workers, replacement parts and buses used to transport stranded passengers.
Another $872,000 in potential fare revenue was lost when people had to abandon the crippled rails for other forms of transportation.
The Aug. 23 fire triggered a week of problems at the Jamaica transit hub.
The blaze was likely caused by a short circuit in old wiring. An official cause is still being determined.