Mystery of Jersey City Safes Solved
The safes were believed to have not been opened for many years
Tuesday, Dec 17, 2013 | Updated 3:49 PM EDT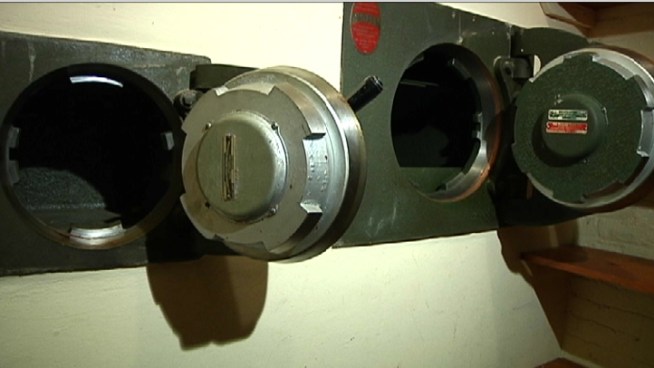 Womp womp. Two safes discovered in a wall of the Jersey City mayor's office turned out to hold no secrets.
With great fanfare Tuesday, locksmiths cracked the 1940s safes that were believed to have been around for generations, and not opened for many years because they were in a closet, obscured by supplies.
But when they were finally opened, one was empty and the other contained an extension cord.
"There you have it," Mayor Steven Fulop told reporters Tuesday as he showed the almost-empty safes.
The safes have drawn some comparisons to a vault in Chicago's Lexington Hotel that was linked to Al Capone.
It was opened during a live TV special in 1986. The vault was empty except for a few bottles and a sign.