Get Fit for Free With NYC Parks Dept.
Friday, Jan 14, 2011 | Updated 8:30 AM EDT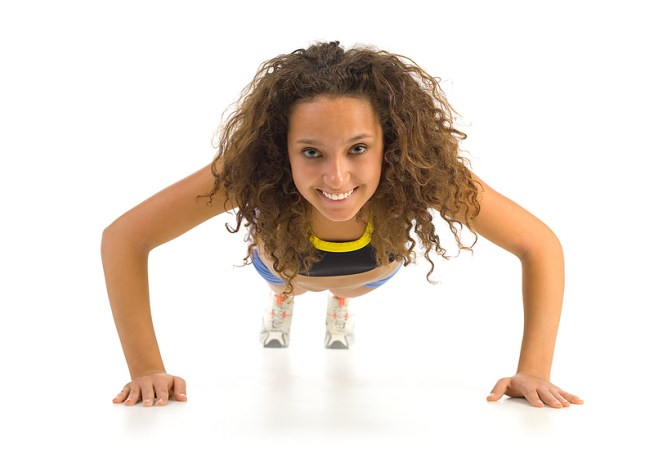 clipart.com
Young, beautiful woman doing pushup. Smiling and looking at camera. Isolated on white in studio. Whole body, front view
The city's Parks Department is launching the new year with free fitness classes for residents.
The 12-week "Shape Up NYC'' challenge will be offered at more than 30 sites around the city.
The programs for adults and kids vary widely. They include yoga, pilates, cardio dance, boot camp, kickboxing and chair aerobics.
The "kick off week'' starts Monday. Trainers will start by measuring participants' height, weight, strength, flexibility and body fat percentage.
Prizes will be awarded for the most impressive improvements when the challenge ends April 8.