Ex-Soldier "Rambo" Pleads Not Guilty in DEA Killing Plot
Joseph Hunter entered the plea Saturday at a federal courthouse in New York
Saturday, Sep 28, 2013 | Updated 4:41 PM EDT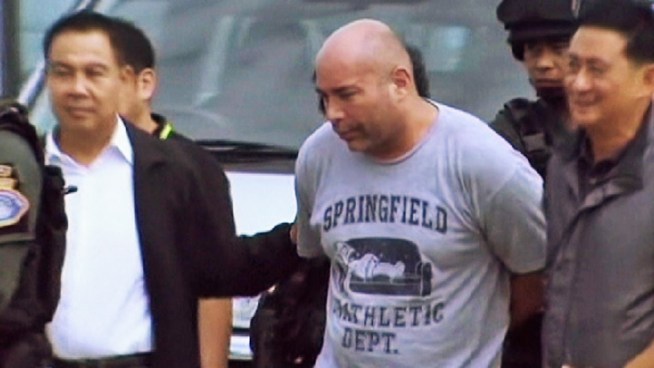 Former U.S. Army Sgt. Joseph M. Hunter pleaded not guilty to the charges that he plotted with other former soldiers to kill an American drug agent overseas and help drug cartels ship cocaine into the U.S.
A former U.S. solder nicknamed Rambo has pleaded not guilty to charges that he agreed to help supposed Colombian drug traffickers kill a federal agent and an informant for $800,000.

Joseph Hunter entered the plea Saturday during a brief appearance at a federal courthouse in New York City. His lawyer declined to comment.
U.S. Attorney Preet Bharara says Hunter became a contract killer after he left the Army in 2004 and arranged several killings outside the United States.

Authorities say Hunter was a trained sniper who joined two other former soldiers from the U.S. and Germany in a plot to assassinate a Drug Enforcement Administration agent.

But the supposed Colombian drug traffickers were actually working for the DEA.

Hunter was extradited from Thailand on Friday.