Flyovers Planned Over Hudson River
Monday, Aug 23, 2010 | Updated 12:32 PM EDT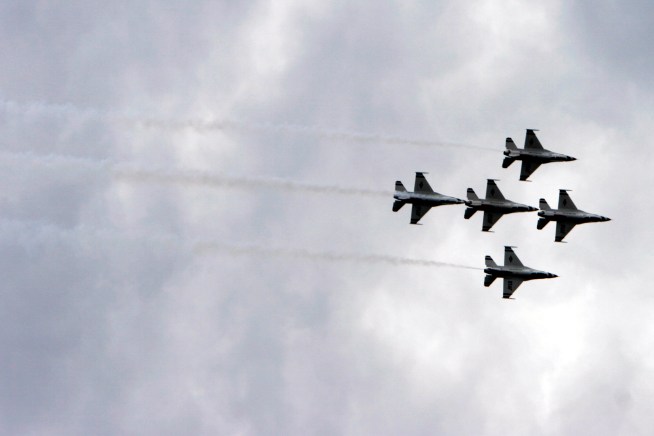 Getty Images
When the Air Force flies these powerful F-16's over the Super Bowl, they'll be pushed by the force of Pratt & Whitney engines from Connecticut.
The NYPD says flyovers will be conducted over the Hudson River during New York City's three-day Air Force Week.
All the aerial demonstrations will be over the Intrepid Sea, Air and Space Museum.
Two F-16s will be making multiple practice flights on Monday, from 3-4 p.m.
Flyovers are scheduled for 10:35 a.m., Tuesday -- the official start of Air Force Week --and at 11 a.m. on Wednesday.