Fines Doubling for St. Patrick's Day Drinking in Jersey
Friday, Feb 5, 2010 | Updated 2:00 PM EDT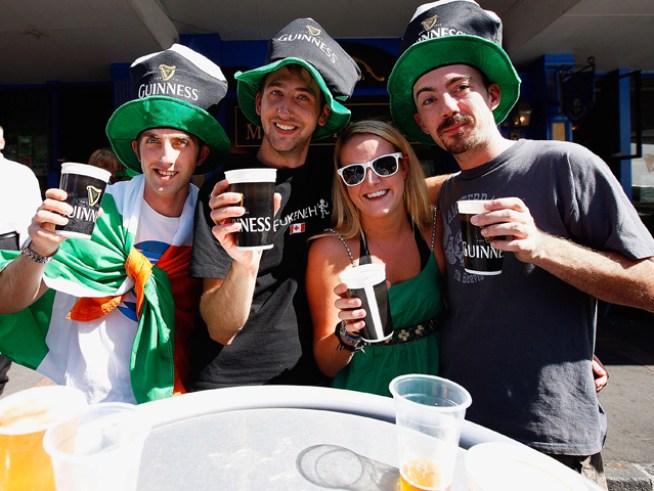 Getty Images
People enjoy the festivities on St Patrick's Day at the Muddy Farmer Bar on March 17, 2009 in Auckland, New Zealand.
Those who drown the shamrock during next month's St. Patrick's parade in Hoboken risk paying a steep price.
Police Chief Anthony Falco says he'll have his whole force on duty to crack down on disorderly behavior at the March 6 event.
Maximum fines for drinking in public will be doubled to up to $2,000.
Last year, there were 80 reported injuries and about 400 summonses issued as people urinated from rooftops and threw bottles from windows.