EPA Tells Government to Slow Roll on Plum Island Sale
Wednesday, Jun 23, 2010 | Updated 9:32 PM EDT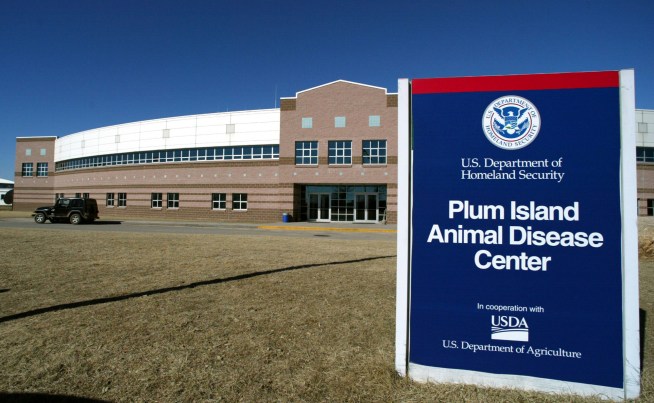 AP
FILE -- In this Feb. 16, 2004 file photo, a security patrol jeep is parked in front of the Plum Island Animal Disease Center on Plum Island off of the east coast of New York's Long Island. The federal government is looking for the public's input on what to do with the island now that plans are under way to move an animal research lab there to Kansas.
Environmental Protection Agency officials want a thorough study of the impact a New York animal disease lab had on the environment before the federal government goes ahead with plans to sell the island on which it sits.
They suggest that a vast area of Plum Island could be kept as a nature preserve if the government proceeds with plans to sell the site.
In a June 2 letter, EPA officials note that federally protected endangered bird species are found on the island off eastern Long Island, including piping plovers and roseate terns.
The General Services Administration is conducting an environmental impact study of Plum Island. The government plans to move its animal research operations from the island to Manhattan, Kan.