December Coming in Like a Lion: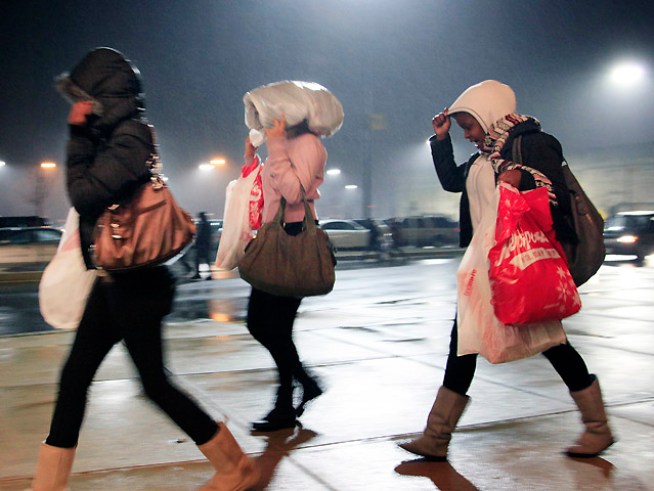 ASSOCIATED PRESS
Neither cold nor snow nor rain could keep crowds of shoppers from "Black Friday" deals. Early morning shoppers leave the Christiana Mall in Christiana, Del under a light rain.
The last month of the year is arriving with a stormy combination of wind and rain.
Wind Advisories and Flood Watches are posted throughout the tri-state as a powerful storm approaches us from the west.
Conditions will worsen overnight as rain becomes heavy and widespread. Anywhere from 1 to 4 inches of rainfall are expected through Wednesday afternoon.
There is even the possibility of some strong thunderstorms embedded within the heavier downpours.
The wind component of the storm will also pick up in intensity overnight into the Wednesday morning commute.
Winds are expected to peak early Wednesday afternoon with gusts of up to 50 mph possible. The wind and rain will gradually diminish later in the afternoon and evening.
Behind the storm, we're in for a cold, dry stretch of weather that lasts right through the weekend.