Fire Engulfs Old Mill in Cornwall
The former mill is about 50 miles north of New York by the Hudson River
Monday, Jan 16, 2012 | Updated 7:33 AM EDT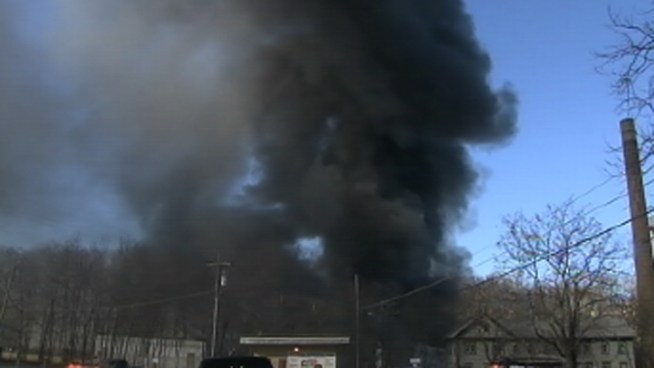 NBC New York
A massive fire has been burning at on old mill in Cornwall, N.Y., about 50 miles north of New York City. Thick black smoke could be seen for miles in either direction. This is raw video from the scene of the fire Sunday.
Smoke is visible for miles around an old mill that's on fire in Cornwall, north of New York City.
Police in Orange County tell the Times Herald-Record that firefighters are still battling the flames two hours after the alarm sounded late Sunday morning.
It's not clear whether there are any injuries from the blaze at the former mill, about 50 miles north of New York by the Hudson River.
Cornwall is a community of about 12,000 that dates back to the 1700s.