Cops Bust Alleged Drug "Kingpin" in Bronx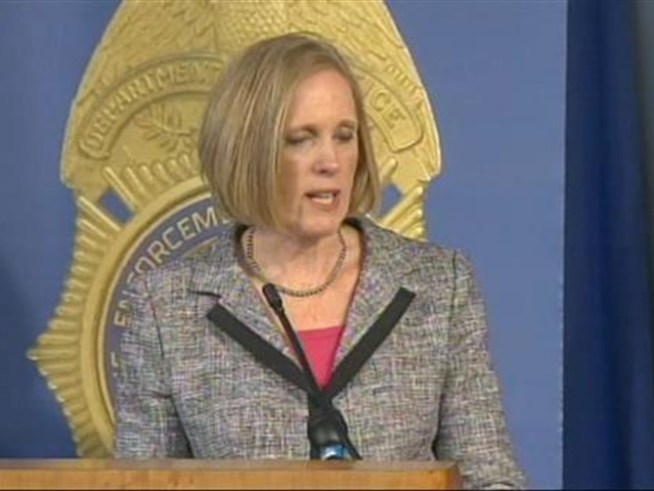 Jose Delorbe, the head of a violent drug organization in the
Bronx
. Delorbe is the first defendant charged in the city under
New York
's new kingpin statute." />
Officials announced the arrest of Jose Delorbe, the head of a violent drug organization in the Bronx. Delorbe is the first defendant charged in the city under New York's new kingpin statute.
After working on a seven-month wiretap investigation, authorities discovered that a drug ring took place inside a Bronx apartment building -- and prosecutors are going after the alleged ring leader using a new "kingpin" law.
Police, prosecutors and federal drug agents said today that the group got control of nearly a dozen apartments in the building located at 1571 Undercliff Avenue to use for dealing cocaine and heroin. Customers were even provided with valet parking in a nearby lot.
Accused ringleader Jose Delorbe was arrested yesterday early morning in his car outside a nightclub in Washington Heights.
City Special Narcotics Prosecutor Bridget Brennan says Delorbe is one of the first people charged under a new state law that took effect last fall targeting drug "kingpins."
The "kingpin" law is the only narcotics charge that carries a possible life sentence.
Delorbe's girlfriend Erifer Gonzalez, his manager Luis Ulerio, and the building's superintendent Jose Jiminez were among the eight other defendants arrested yesterday.
Many were due to be arraigned later today.
"The indictment puts an end to Jose Delorbe's reign over 1571 Undercliff Ave. and the surrounding area," Brennan said in a statement. "It's appropriate that Delorbe is the first in the city charged as a kingpin, given the large amounts of money changing hands, but more importantly the violence and brazen drug trafficking associated with the group."