Wednesday, Feb 13, 2013 | Updated 11:41 AM EDT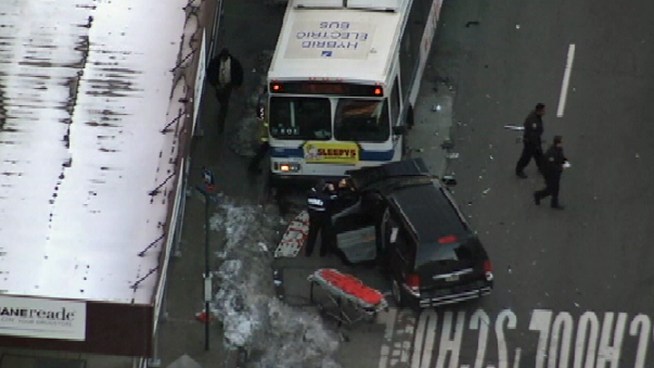 Two cars collided and then one crashed into an MTA bus in Harlem Wednesday morning.
The cars crashed at Eighth Avenue and 135th Street.
FDNY says 11 people were hurt, five with serious injuries that were not life-threatening. They were transported to hospitals.