Search Continues for Missing Diver Near Breezy Point
Coast Guard and NYPD harbor units were assisting in the search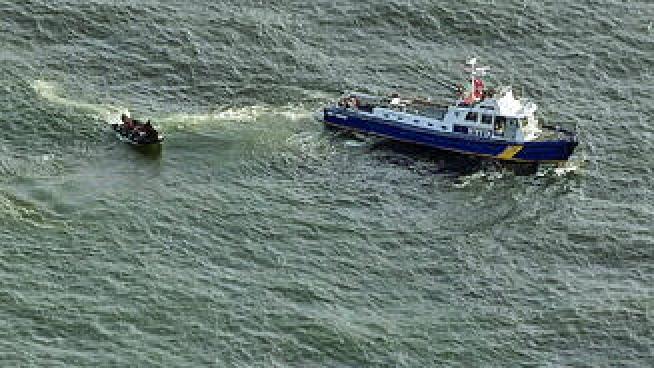 Gus Rosendale
As the search for a missing diver stretches into its eighth hour off the waters of Breezy Point, Queens, anxiety rises onshore. News 4's Gus Rosendale has more on the search as crews search through the night.
The search continued Saturday in the waters near the Breezy Point Surf Club for a missing diver last seen Friday morning, officials said.
The U.S Coast Guard used a boat and a plane, and the NYPD Harbor Unit sent divers into the water Saturday morning in a continued search for the diver, identified only as Eugene.
The 29-year-old man was last seen diving into the water at 7 a.m., the Coast Guard said, and the Coast Guard was notified about his disappearance around 3 p.m.
Rescue boats from Station New York and Sandy Hook, along with NYPD and FDNY units and helicopters, searched throughout Friday night.
Fishermen in the area knew Eugene as a "very nice guy" who had recently gotten married.
"He used to spear the fish and give us some of the fish when he came in," said Ronald Burke, from Mill Basin, Brooklyn, who used to give him rides down to the shore to fish.