Storm Cleanup Continues in Conn.
Monday, Feb 11, 2013 | Updated 9:19 PM EDT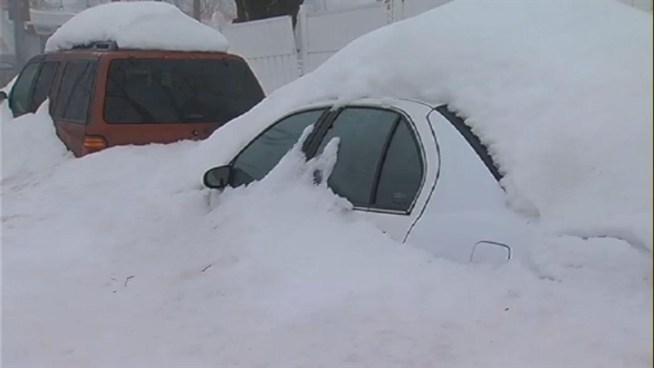 NBC 4 New York
Parts of Connecticut got blasted with almost three feet of snow. Now three days later, some people are still trying to dig their way out of their neighborhoods. Lori Bordonaro reports.
Most schools and colleges in Connecticut are closed and non-essential state workers are staying home as plow crews continue to clear highways and local streets two days after the blizzard ended.

Some highway lanes and ramps are still coated with snow Monday morning. Parking and travel bans remain in effect in many cities and towns.

Weather forecasters say snow and freezing rain expected Monday morning may cause some flooding and make rooftop snow heavier.

Most power outages have been restored. Only 226 outages are reported in the state Monday morning.

A near-normal flight schedule is expected at Bradley International Airport. Metro-North is running limited service between New Haven and Stamford, and the Waterbury Branch remains suspended.

Connecticut Transit will remain suspended Monday in Waterbury, Wallingford and Meriden.
On Sunday, President Barack Obama declared a state of emergency for Connecticut. The order means federal money will be used to help state and local response efforts
The weekend storm dumped as much as 3 feet of snow on Connecticut, paralyzing much of the state.