After Immigrant Killed in Hate Crime, Others Tell of Abuse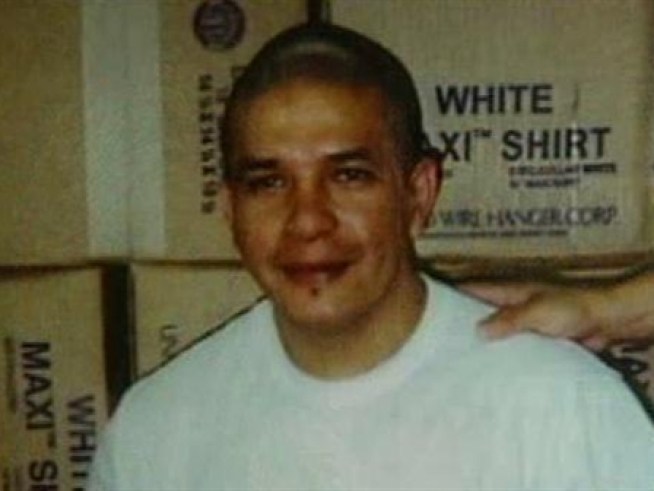 Margarita Espada, a playwright who emigrated from Puerto Rico, has written "What Killed Marcelo Lucero'' for a local theater.
The high school buddies who trolled the streets looking for Hispanics to attack called it "beaner hopping.''

"Jose, Kevin and I started popping and Jose punched him so hard he knocked him out,'' Anthony Harfford told police.
Harfford said he didn't do it often: "Maybe only once a week.''

There had been other high-profile attacks on a growing Hispanic population on eastern Long Island before Ecuadorean immigrant Marcelo Lucero was stabbed to death a year ago Sunday on a street corner.

But it wasn't until the seven teens accused in the killing told police of the attacks -- and Hispanic residents who had been long silent about hate crimes came forward to confirm the stories -- that officials began to realize what they were dealing with.

The year since the Lucero slaying has put a national spotlight on race relations here has seen the U.S. Justice Department launch a probe of hate crimes and police response to them. A national civil rights group released a study that found "a pervasive climate of fear in the Latino community'' in Suffolk County.

Many victims said they had always been reluctant to contact police, fearing they would be asked about their immigration status. Just weeks after presiding at a funeral for Lucero, a preacher invited Hispanic crime victims to share their experiences. Dozens came forward.

"It was a bunch of people relieved that someone was listening,'' the Rev. Dwight Lee Wolter said. "They just wanted some sort of witness that their story was worth telling.''

Many were unable to identify attackers, but prosecutors gleaned enough evidence to file charges in eight other attacks against the teens accused in the Lucero killing.

Not all were crime victims. One man came to the church with his telephone answering machine wrapped in plastic, Wolter said. He had received threatening phone calls from his landlord, peppered with anti-Hispanic slurs, and wanted advice on making it stop.

Wolter is hosting an interfaith service Saturday night, after a candlelight vigil organized by Lucero's family at the spot where he died.

Foster Maer, an attorney for Manhattan-based LatinoJustice, which called for the Justice Deaprtment investigation, said the Lucero killing "raised everybody's awareness of how bad it is.''

Suffolk County Police Commissioner Richard Dormer said officers don't ask victims whether they're illegal immigrants and said the probe would exonerate the department.

Dormer assigned a Hispanic officer to command a local precinct after the killing.

Lucero, 37, came to the United States when he was 21 and worked at a dry cleaner. He was walking with a friend shortly before midnight near the Patchogue train station when they were confronted by a mob of teens. His friend ran away, but Lucero was surrounded, prosecutors say.

He tried to fight back, flailing at the assailants with his belt. At some point, 18-year-old Jeffrey Conroy plunged a knife into Lucero's chest before running away, prosecutors said.

They strengthened their case against the teens this week when one pleaded guilty to conspiracy and hate crime charges and agreed to testify against the others.

Nicholas Hausch also admitted participating in other attacks on Hispanics, confessing he and his cohorts frequently used racial epithets when confronting victims. In one attack, Hausch said, they shot a BB gun at a Hispanic man.

Conroy attorney William Keahon told Newsday of Hausch, "I guarantee the jury will not believe a word that comes out of his mouth.'' Keahon did not return a call from The Associated Press.

Suffolk County has seen thousands of Hispanics settle there in recent years. U.S. Census figures show the number of Hispanics more than doubled from 7.1 percent of the population in 1990 to or 13.7 percent in 2008.

The Southern Poverty Law Center report titled "Climate of Fear; Latino Immigrants in Suffolk County,'' catalogued a litany of anti-immigrant attacks dating back a decade.

Two men are serving long prison terms for attempted murder after luring two Mexican laborers to a warehouse in 2000 with the promise of work, only to pummel them with shovels.

Last August, three young men were charged with hate crimes in the robbery and beating of an Ecuadorean man near the spot where Lucero was killed. Police said one man punched 22-year-old day labor Milton Balbuca in the face while the others kicked and punched him, yelling anti-Mexican slurs.

Margarita Espada, a playwright who emigrated from Puerto Rico, has written "What Killed Marcelo Lucero'' for a local theater. The production features vignettes about the experiences of whites and Hispanics on Long Island.

"People will have the opportunity to see what happened,'' she explained. "It's a long-term issue because there is no trust. There's no hope.''

Obdulio deLeon, a cast member who arrived from Guatemala 23 years ago, says even now, newcomers live in fear. The volunteer EMT said some are even afraid to call for a doctor when they're sick.

"They don't want to call 911,'' he said. "They don't want to call the ambulance or call police for anything. If they get beat up or they get picked on, they just let it be.''