5 Injured in Clifton House Explosion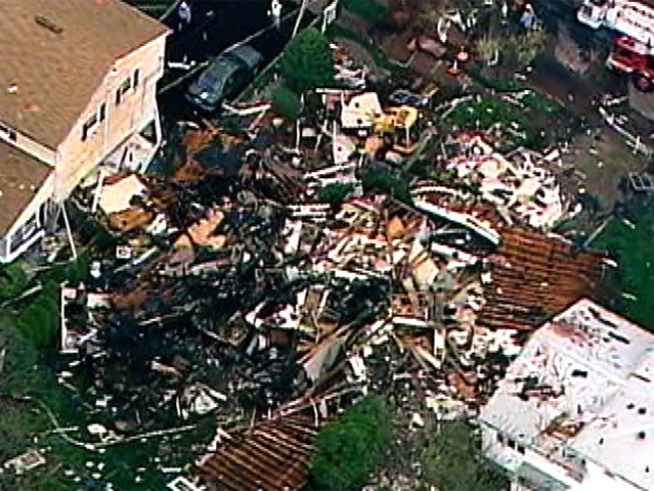 NBCNewYork
A contractor working on the house with a back-hoe reportedly hit a natural gas pipe, which caused the residence to fill with dangerous fumes. They built up until the home exploded, sending doors flying across the street and shaking neighbors blocks away.
Five people suffered minor injuries when an explosion leveled a home in Clifton, NJ.
Police say the explosion happened around 2 p.m. Friday afternoon when a contractor working in the front yard hit a gas line.
Authorities say apparently natural gas built up inside the home and somehow ignited.
A fire did break out inside the leveled home, but firefighters quickly brought the flames under control.
The Windows of several neighboring homes are completely blown out and the exteriors of several houses are damaged.
All the victims of the blast were outside of the home at the time of the explosion. None of the injuries from the explosion are considered life-threatening.
The victims were taken to Robert Wood Johnson University Hospital in New Brunswick for treatment.