1 Year Later: Irene's Lessons to the East Coast
The storm made a direct hit on New York City, but damage there and in other big cities was minimal
Saturday, Aug 25, 2012 | Updated 8:27 AM EDT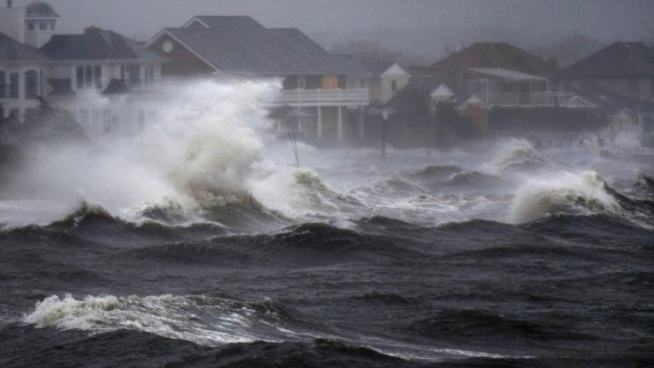 AP
Aug. 28, 2011: Waves crash over the shore during high tide during a storm surge from Hurricane Irene in Bayshore, N.Y., on Long Island. Suffolk County recorded gusts of 71 mph and 6.8 inches of rain, while Nassau County saw the most number of power outages since Hurricane Gloria in 1985.
Hard lessons have been learned in the year since Hurricane Irene and its remnants killed dozens of people along the Eastern Seaboard.

The storm made a direct hit on New York City, but damage there and in other big cities was minimal. That gave many Easterners the impression that the much-feared storm was a dud.

But it soon became clear that the rains had saved their most dramatic damage for inland areas. Flooding tore apart roads and bridges in Vermont and upstate New York and isolated entire communities.

A year later, people are doing things like buying home generators, and legislators have tightened utility regulations in several states where power was lost for days.
Get the latest from NBC 4 New York anytime, anywhere. Follow us on Twitter, Facebook and Google+. Get our apps here and sign up for email newsletters here. Get breaking news delivered right to your phone -- just text NYBREAKING to 639710. For more info, text HELP. To end, text STOP. Message and data rates may apply.