All Races
No Races Found. Try another search?
Find Your Race
Looking for a specific race? Search by locality name, candidate, office, proposition number or description.
You Might Like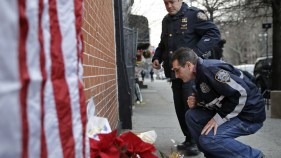 It was an "assassination," officials said. The two targets were given no time to defend themselves, and may not even have realized a gunman was approaching. NYPD officers Rafael Ramos and Wenjian Liu were...
The gunman who killed two NYPD officers sitting in their patrol car Saturday before running into a Brooklyn subway station and killing himself had made "very anti-police" statements on social media before the...
Police departments and civic leaders across the United States mourned publicly after two New York police officers were killed in cold blood on Saturday.