All Races
No Races Found. Try another search?
Find Your Race
Looking for a specific race? Search by locality name, candidate, office, proposition number or description.
You Might Like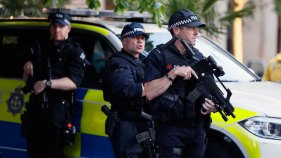 Newark Airport was temporarily closed Tuesday night after a plane's engine caught fire, forcing the evacuation of its passengers using emergency chutes, sources tell NBC 4.
The Empire State Building in New York has gone dark in remembrance of the victims of the suicide bombing in Britain.
As officials hunted for accomplices of a suicide bomber and Britain's prime minister warned another attack could be "imminent," thousands of people poured into the streets of Manchester in a defiant vigil...