All Races
No Races Found. Try another search?
Find Your Race
Looking for a specific race? Search by locality name, candidate, office, proposition number or description.
You Might Like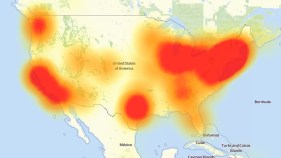 An MTA bus fatally struck and dragged a woman for nearly half a mile in lower Manhattan before the driver stopped, police say. The QM7 bus hit 58-year-old Bella-Yury Krementsova near near the...
A model from Mexico last seen leaving her Brooklyn apartment has been missing since Sunday, sparking a desperate search by family and friends in New York City. Geraldine Mendez, 20, arrived in...
Donald Trump said in speech in Pennsylvania Saturday afternoon that all of the women who have accused him of sexual misconduct are "liars" and that he will sue them after the presidential election.