All Races
No Races Found. Try another search?
Find Your Race
Looking for a specific race? Search by locality name, candidate, office, proposition number or description.
You Might Like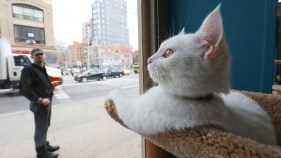 Police are investigating the death of a young boy found on top of scaffolding outside a 46-story Bronx building Wednesday afternoon.
Police are searching for a man caught on surveillance video throwing a Molotov cocktail into a 24-hour mini-mart in Brooklyn, setting the clerk inside on fire.
Two firefighters were injured after a fire broke out Thursday morning at a New Jersey building that houses a post office, officials say.