All Races
No Races Found. Try another search?
Find Your Race
Looking for a specific race? Search by locality name, candidate, office, proposition number or description.
You Might Like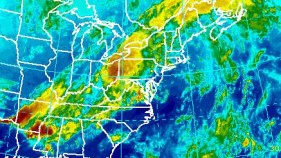 NBC 4 New York senior correspondent Gabe Pressman, a New York icon and pioneering reporter whose local broadcast career spanned more than six decades, died Friday at the age of 93.
Tri-state residents are bracing for potential impacts from Tropical Depression Cindy after the weakened but still strong storm churned through parts of the south this week.