All Races
No Races Found. Try another search?
Find Your Race
Looking for a specific race? Search by locality name, candidate, office, proposition number or description.
You Might Like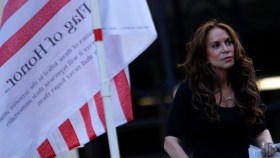 The NYPD officer who was shot in the head while sitting in an unmarked patrol car in Queens over the weekend has died and charges against the suspect in his slaying have been upgraded to first-degree murder.
New York State Senate leader Dean Skelos and his son were arrested Monday on federal corruption charges, about three months after NBC 4 New York first reported on the investigation into state government's...
The group behind the provocative contest for cartoons of the Prophet Muhammad at a suburban Dallas venue attacked by two gunmen Sunday has a long history of courting controversy by targeting Muslims.