All Races
No Races Found. Try another search?
Find Your Race
Looking for a specific race? Search by locality name, candidate, office, proposition number or description.
You Might Like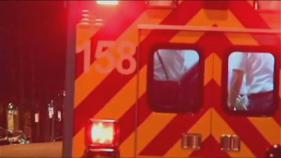 Ten people were injured — three of them children — in a flash fire on a boat that was refueling at a marina on Solomons Island in Maryland.
Defending champion Miki Sudo has won the women's division of the annual July Fourth hot dog eating contest at Nathan's Famous in Coney Island.
President Barack Obama says U.S. service members make it possible to enjoy the "greatest blessings" in the greatest country on earth.