Store Covers Up Pregnant Simpson On Elle Magazine Cover
Safeway in Arizona has had numerous complaints over exposed magazine cover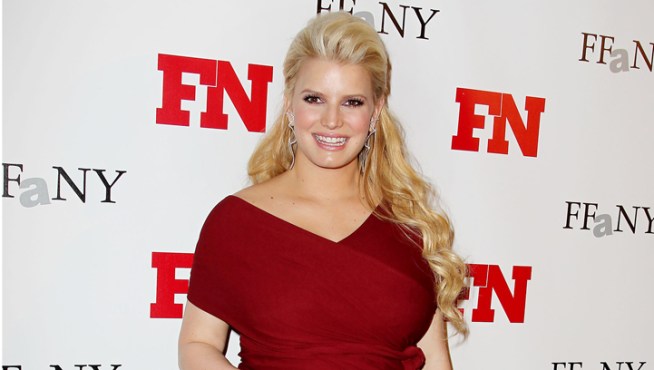 AP
An Arizona Safeway has placed cardboard over Jessica Simpson's Elle magazine cover after complaints from customers.
A pregnant Jessica Simpson on the cover of Elle magazine was apparently too much for some customers of a Tucson Safeway who prompted management to cover it with cardboard.
The April edition features the photo of the singer/actress/fashion designer on its cover with one hand covering an exposed breast and another wrapped around her nude belly.
VIEW THE PHOTOS: Celebrity Baby Bumps
A spokeswoman for Safeway tells the Arizona Daily Star the manager of the store on East Tanque Verde Road near Catalina Highway received "multiple complaints," so the image was covered with cardboard to block any parts that might be offensive.
The Star reports a walk through the store Thursday afternoon didn't reveal any bits of cardboard shrouding Simpson's image. However, the magazines had been turned around.
VIEW THE PHOTOS: A Look Back: Nick Lachey & Jessica Simpson
Copyright 2012 by Associated Press. All rights reserved.This material may not be published, broadcast, rewritten or redistributed.
Related Content from AccessHollywood.com:
VIEW THE PHOTOS: Hot Shots Of Jessica Simpson!
VIEW THE PHOTOS: Stars In High-Waisted Jeans
PLAY IT NOW: Nicole Richie On Helping Jessica Simpson Get Ready For Babies & Her 'Real Housewives' Obsession
PLAY IT NOW: Ashlee Simpson Gives Update On Sister Jessica's Pregnancy
More from Access: [ Jessica Simpson Music Reality TV ]