'Inception' Earns Dreamy Reception With $60.4M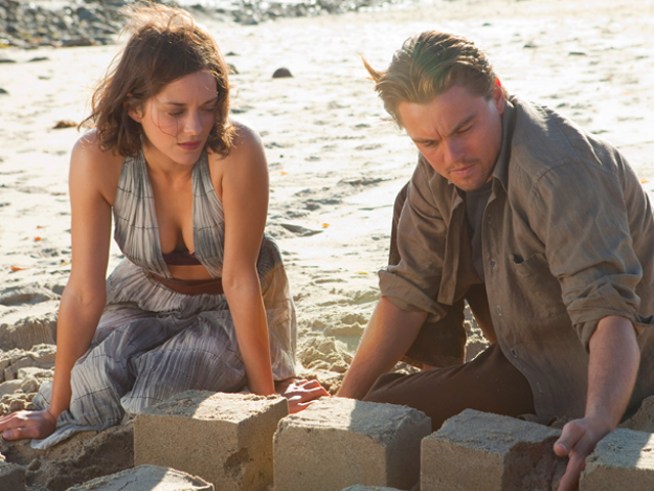 AP
In this film publicity image released by Warner Bros., Marion Cotillard, left, and Leonardo DiCaprio are shown in a scene from "Inception."
Leonardo DiCaprio and Christopher Nolan's "Inception" is anything but a sleeper as the thriller opened big with $60.4 million and a No. 1 finish at the weekend box office.
The action tale about a team that sneaks into people's dreams is DiCaprio's biggest opening weekend, topping his previous best of $41.1 million for last winter's "Shutter Island."
VIEW THE PHOTOS: Wild Scenes From "Inception!"
"Inception" falls far short of director Christopher Nolan's best, though. Nolan is the man who directed the Batman blockbuster "The Dark Knight," which opened over the same weekend two years ago with a record $158.4 million.
Slipping to second place was the previous weekend's No. 1 movie, Steve Carell's animated hit "Despicable Me."
VIEW THE PHOTOS: Summer Movies 2010
Copyright 2010 by Associated Press. All rights reserved.This material may not be published, broadcast, rewritten or redistributed.
Related Content from AccessHollywood.com:
VIEW THE PHOTOS: First Look: Scenes From 'Burlesque'
VIEW THE PHOTOS: Bite Me: The Sexiest Vampires in TV and Film!
PLAY IT NOW: Leonardo DiCaprio's 'Inception' LA Premiere
PLAY IT NOW: MovieMantz Reviews: 'Inception' & 'The Kids Are All Right'
More from Access: [ 'Inception' Movies Geek Chic ]