Tuesday, Jul 7, 2009 | Updated 2:00 PM EDT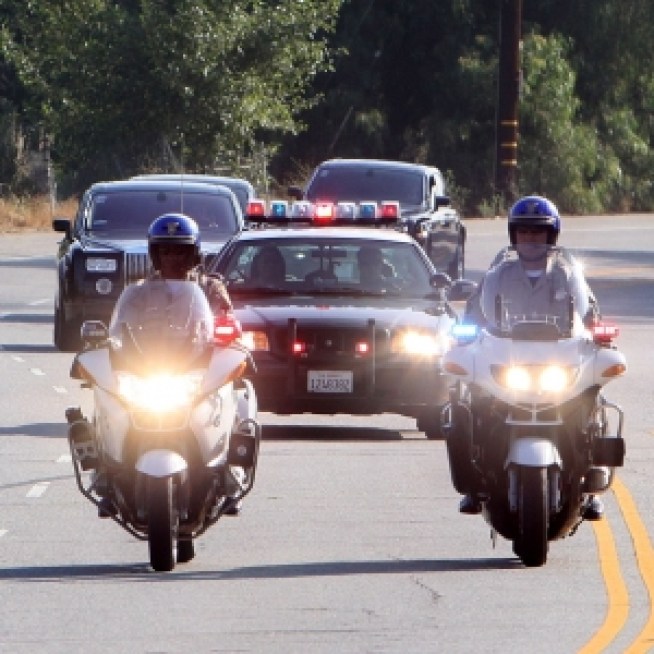 A motorcade has left the home of Michael Jackson's parents, apparently heading for a private service in advance of a star-studded memorial in downtown Los Angeles.
Numerous vehicles under California Highway Patrol escort headed out from the San Fernando Valley property shortly before 8 a.m. Tuesday. The motorcade included five Rolls-Royces, three Cadillac Escalades and 10 identical black Range Rovers.
MORE ACCESS ON THESE TOPICS: Michael Jackson - Memorials - LaToya Jackson - Jermaine Jackson - Katherine Jackson
The motorcade is believed headed for Forest Lawn Hollywood Hills for a private ceremony.
A freeway has been shut down amid Los Angeles' morning rush hour for the motorcade.