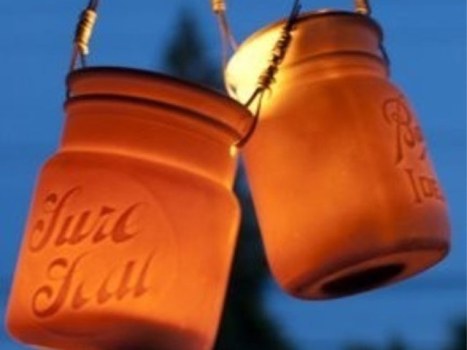 JenSliker@laboratorycreative.com
Alyssa Ettinger's hand-cast porcelain lanterns.
FLICKER: Brooklyn's Alyssa Ettinger is the crafty elf behind these gorgeous oversized votives made of hand-cast porcelain from molds of antique Ball Mason and Sure Seal jars, the first creations from her Glow collection. Thin wire handles look hand-twisted because they are, and make each sweet, 8"-high jar ready to dangle from, say, one of the stocking-hanger hooks in your mantelpiece (you do have those hooks ready, right?). A set of two (one jar design each) runs $70, which is a special holiday price (the pair usually runs $100). GET IT: Gifted Market, 20 East 4th Street.
Got a tip? Email us.